This page or section requires updating.
Some of its content is out of date or needs addition of new data. You can help Simcountry Wiki by updating this page or section.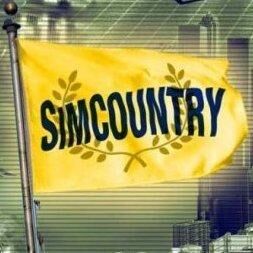 Simcountry is a massively multiplayer online game (MMOG) developed by W3Creative. It can be played from the prospective of a ruler, merchant, politician, or a combination of roles. There is no specific goal, and only vague measures of success. There are a variety of possible strategies, and many debates about which strategies are most effective. Each player can develop his own goals and strategies.
The game emphasizes arithmetic, in essence; the actions one takes tend to be numerical, and their consequences are usually expressed numerically as well.
However, Simcountry is arithmetical in a broad, rationalist way, involving logic, associations, commutations, and distributions. Although the actual computations are mostly very simple, quantitative relationships are central. The game is arithmetical in a way similar to chess.
Many things in Simcountry will puzzle you, even after years of playing. You are more likely to find solutions by thinking in terms of the arithmetic of necessary relationships.
Simcountry In-a-nutshell
The official short description is: "The 'Game of the Worlds' is an economic-strategic game that can be played by anyone who is interested in running a country or a group of large corporations. You do not need any knowledge as we help you as you go. Everyone, 15 years old and older can play. You can play it easy letting the system assist you or you can do everything yourself. You can buy and sell products, build schools or wage war. Trade with your neighbors or put products on the market. You compete against thousands of other players around the world who are your neighbors in the world or are running their corporations in that world."
So it is an online game. And it is focused on economy and strategy. You compete with a lot of others. You don't need much knowledge, but you need to read, and invest time to get on be succesful.
The game is tickbased (most parts). As president of a country you make the important decisions and then your simulated population grows and learns. The economy will grow to make your profit. The game has some pictures, but most of them are functional (graphs).
External Links