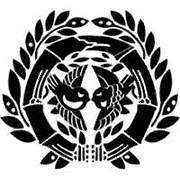 This article covers a event

Events discussed in this ad are occurring or have already occurred and more information may be subject to being released in the future. You are welcome to give suggestions in the page's talkpage
The Aquitania-Hermantine Bond is a mutual cooperation pact that benefits the countries of Hermantine and Aquitania, regarding many aspects, support incase of war, mutual sharing of intelligence, economic assistance, and political cooperation.
The two countries have shared common historical accounts before, and have cosiderable influence over one another, thus furtherly strenghtening the foundations of the alliance.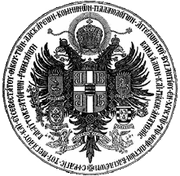 Signing
The pact was signed April 17, 2867 in Il de Hermantine, Kingdom of Hermantine, with King Alexander Wolfker, Teyrn George II Keelstarren of Sanghal, Teyrn Augustus XVIII Dregalonnor of Lutonia and other nobles present; as well as the renowned presence of Queen Mother Hanma Selis and her daughter, Serene Queen Tallisabeth Selis, along with Prime Minister Aio of Kirojiri, Duchess Amy Lynn Daniels, and Duke Toland of Crossgove .
Actions and News
All news and actions relating the two nations are recorded here.
Condolences from Aquitania to Hermantine
June 30, 2875
After the unfortunate demise of Queen Mother Hanma Selis of Hermantine, King Alexander Wolfker of Aquitania ordered half-mast in all major cities throughout the empire, except the ones that the capital had lost contact with (Avaris, Warsammea, City of Vladia and Drakon).
In a sign of mutual national friendship, Alexander Wolfker commissioned a 3 story statue of the Queen Mother in Bredennears Lane, the most important avenue in Arcadia, the Aquitanian capital.
Gold and gifts were given by Aquitanian nobles and citizens for the Queen Mother´s afterlife, this according to Aquitanian tradition. The gifts and people that headed to Hermantine to pay respects passed through heavy health check-points to make sure no pathogen was transported to the ally kingdom.
Aquitanian Exodus
December 15, 2875
Following the spreading of the HID45 virus in western Mainland Aquitania, that has taken the lives of more than 7 million people. The Royal Assembly began evacuating citizens from the eastern coast, along with the Northern Highever Cape inhabitants. Most of the people, after breathless health check-points, took ships headed for the Kingdom of Hermantine, in hopes of being accepted by the national ally.
After much dicussion, the Kingdom of Hermantine opened its ports at Corona and Arni to Aquitanian refugees. with camps set up for temperary housing until better homes were found for them.
Commemoration and Awaiting
After the loss contact around the 2880's, Aquitanians mourned the loss of their close ally, and as the anniversary approaches, the Aquitanians are preparing a major celebration. The Aquitanians are ever hopeful that the Hermantine Kingdom might return again someday.
Renewal
In 2982, the mutual cooperation pact was renewed by between the Kingdom of Aquitania and the East Heaven Kingdom.  This new pact is kept in trust by House Selis in a secure room of the Hermanian Museum in Ville de Hermantine.