I made a map of time zones in Golden Rainbow and would like to know if it is the acceptance of you, especially those who have countries in GR.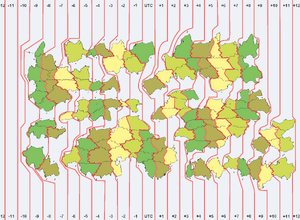 Divided the world into 24 hours and used the division across regions, although some fit up to two time zones.
This is just a sketch that can be modified.